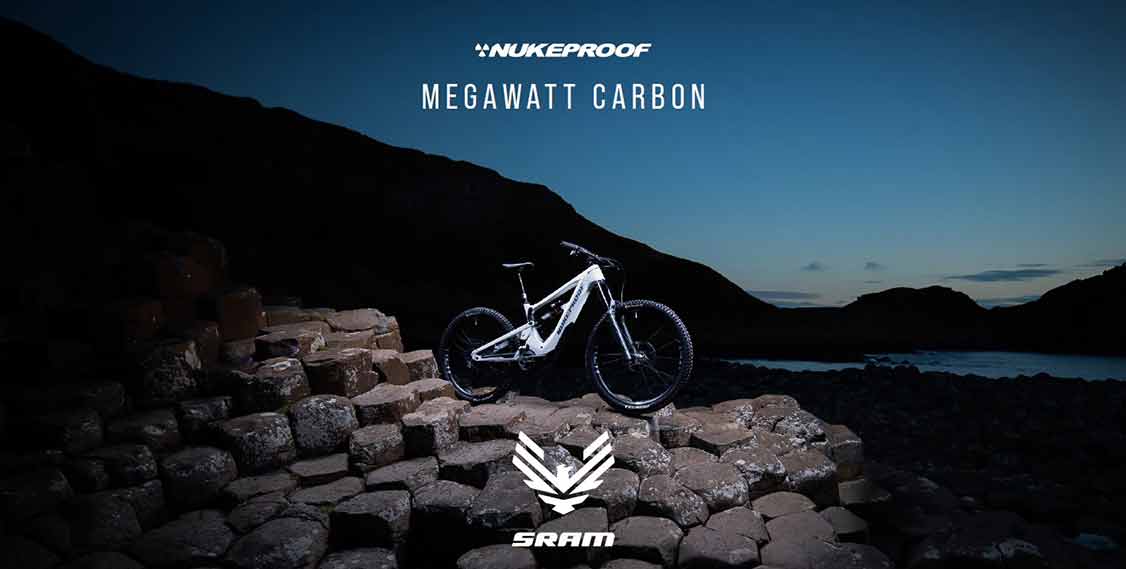 INTRODUCING FOR 2024
NUKEPROOF MEGAWATT CARBON
Born from a shared heritage of performance.
The Nukeproof Megawatt Carbon is the newest addition to Nukeproof's race ready line of e-enduro bikes. Developed in tandem with the cutting-edge SRAM Eagle Powertrain, it's a bike we couldn't be more proud of - the latest and greatest in eMTB technology wrapped in a carbon frame designed to wallop the nastiest trails on the planet.
Over the course of two years, the alloy version of the Nukeproof Megawatt was used as the test bed for SRAM's first-of-its-kind Eagle Powertrain - an integrated eMTB ecosystem the meshes SRAM AXS components, the drive unit, and software into one cohesive package. The Nukeproof engineering team had a front-row seat to the development of the Powertrain, giving us unique access to the budding forefront of e-bike tech. Our role as a development partner gave our engineers access to the SRAM system and allowed us to give feedback as it was developed. In turn, we got feedback on the Megawatt test bike SRAM and their athletes were using. The Megawatt Carbon is the product of this partnership; a new version of our race-ready e-enduro bike built from carbon and designed specifically to make the most of SRAM's new system.
Settled and stable yet playful and agile, the Megawatt has earned a reputation for surefootedness in terrain where most bikes fight for traction. We didn't want to lose those qualities, so the rear linkage and suspension kinematic has only been slightly tweaked from the alloy model to get the best from the suspension. Based on rider feedback, we've added new features such as storage under the motor cover for trailside essentials and improved internal cable routing, among other things.
The result is a carbon e-enduro machine that handles like a bandit and is purpose-built for the new SRAM Eagle Powertrain. Welcome to the Megawatt Carbon, proudly designed and engineered in Northern Ireland
---
CONCEPT AND DESIGN
As with all Nukeproof projects, the Megawatt Carbon started life on the pages of a sketch pad. Based around the Mega's key linkage points, geometry, and design cues, it stays true to what we love about the Mega but incorporates lots of clever new features.
An example of this is the Megawatt Carbon's easily removable battery, a must-have feature for big days where battery swaps are essential. Instead of using a battery door in the downtube, which can add weight and compromise strength, we tilted the motor so the 720Wh battery can slide out through the bottom of the downtube. This protects the battery in a weathertight compartment while making it easily accessible for maintenance, swapping, and transport.
We're a little biased, but we also think the new frame design is quite easy on the eyes
---
EAGLE POWERTRAIN
Tell the story of yet another milestone, doing what has always been done at SRAM
Removing the front derailleur
Removing the wires
Removing the derailleur hanger
Removing barriers
Now, with Eagle Powertrain, we've removed the compromises
---
FULL SYSTEM INTEGRATION
Proven AXS Technology unifying all components and software.
SIMPLICITY
Intuitive UX and familiar contact points.
FEATURES
Auto & Coast Shift / Pedal Speed / Range & Rally / AXS App
Up to 90Nm of torque
680W peak power
720Wh battery
TRANSMISSION
Robust, full load shift, easy set-up, sustainable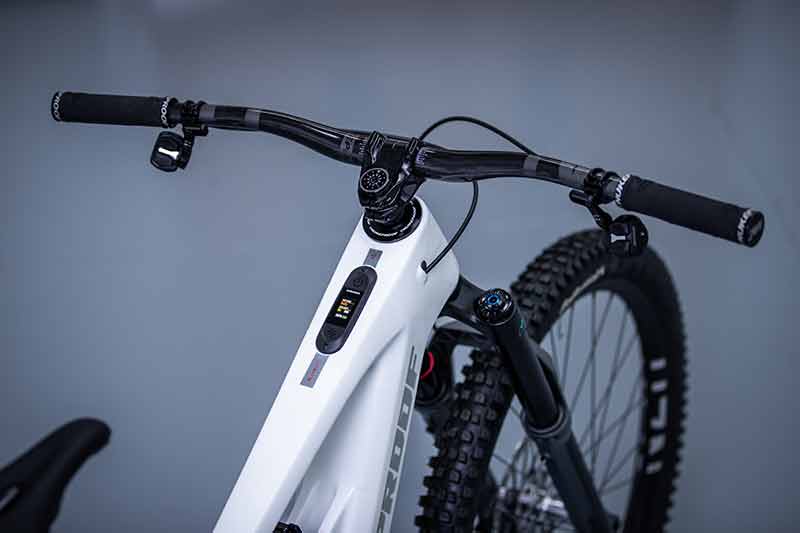 Everything in Control with the AXS App
The AXS smartphone app gives riders numerous simple and intuitive ways to personalise Eagle Powertrain and match their individual riding style.
The app lets riders adjust and customise their Eagle Powertrain Pod Controllers, adjust Range and Rally support settings, personalise Auto Shift, view battery status, install firmware updates and receive system notifications.
NEW SIZING STRUCTURE FOR OPTIMISED FIT
Whilst humans may not have changed size much in recent years, bike sizes most certainly have.
To ensure a perfectly dialed fit for our riders and customers alike, we now offer 5 frame sizes: S-XXL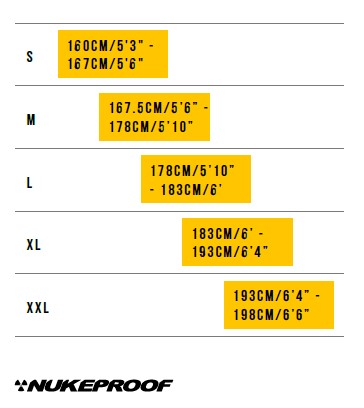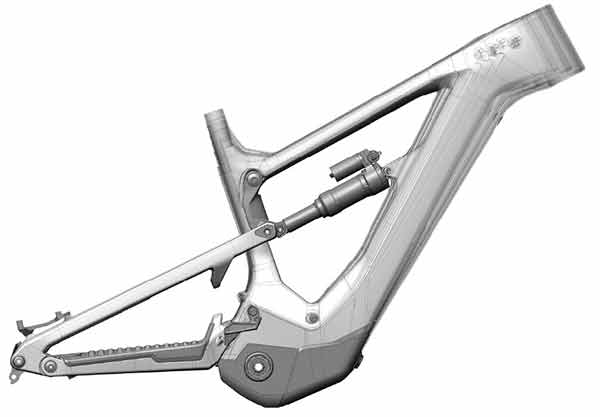 ---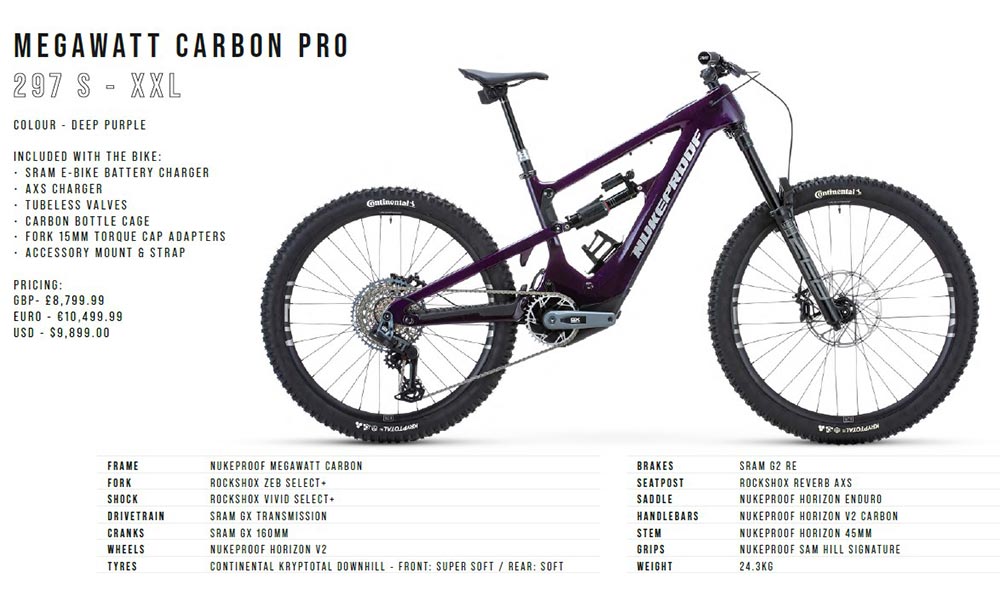 ---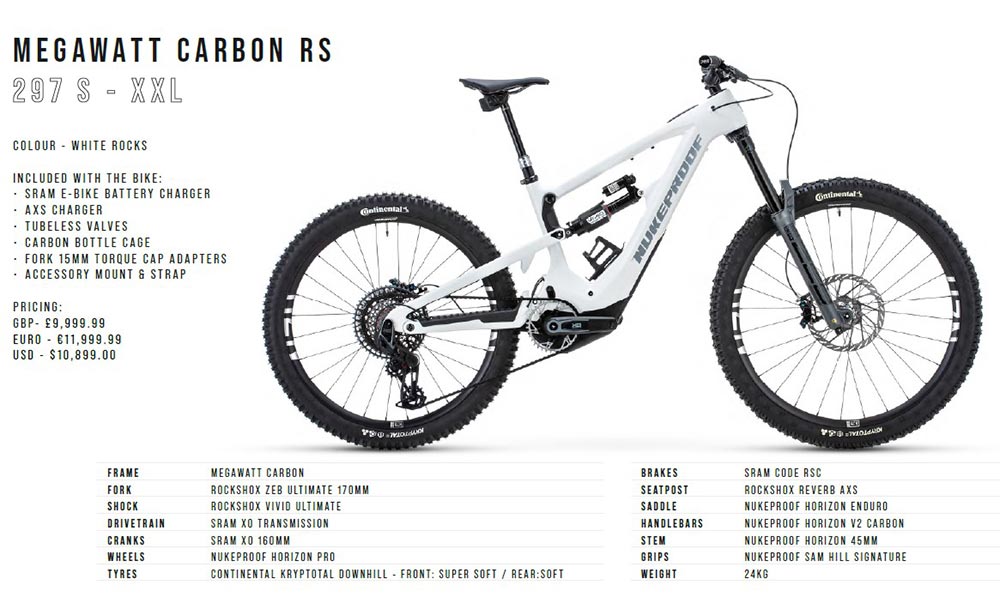 Want to know more?
Call into our showroom or visit www.nukeproof.com/blogs/news/megawatt-carbon to view more details.