Road Bikes
Resident Expert - Mitch
As a chap who grew up in a city in the 70s and 80s, road biking was an obvious choice for me and I've been hooked ever since! Over the years I have amassed a wealth of knowledge and experience for riding, sourcing, servicing and building contemporary and vintage road bikes. Road biking is my passion.
We stock a vast range of road bikes from the following suppliers:
Cube, Colnago & Rondo.
Hybrid Bikes
We also stock a fantastic range of Hybrid bikes from the following suppliers:
CUBE, Raleigh & Kalkhoff
Have any questions or looking for advice? Telephone us on 01352 715716 or visit our showroom during open times, alternatively, you can find a wealth of information & specifications on our dedicated online webshop.
More about Road Bikes
NEW! Vintage Bike Shop
Gravel Bikes
(What's a gravel bike?)
More robust than a road bike and much quicker and lighter than a mountain bike. Gravel bikes offer an interesting option for the riders who want to travel on and off road. To put it simply, a gravel bike combines a road bike with a cyclo-cross bike. There adaptability, versatility, and ruggedness make them a perfect commuting bike, an ideal light touring or, a great winter training bike, or one bike that can just about tackle anything you throw at it! All gravel bikes have disc brakes, hydraulic disc brakes offer more stopping power especially in wintery conditions or when riding off road. Gravel bikes tend to have more clearance which allows wider tyres which not only increase comfort but also increase grip levels. The extra clearance also allows the use of mudguards so many manufacturers use lugs with eyelets for ease of fitting. Altogether, this makes a very strong augment for owning a gravel bike!

Life on Wheels can supply these superb, 'goes anywhere' bikes from the likes of:
Nukeproof Digger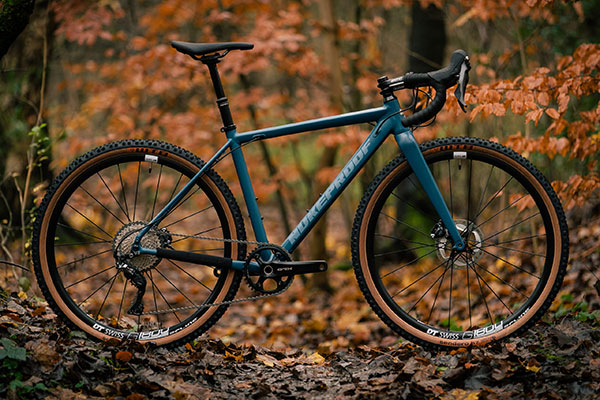 Key features includes:
Full Carbon Fork
Internal cable routing for dropper seat posts
Custom Triple butted Hydro formed Tube Set
Threaded Bottom Bracket
12x142mm Rear axle spacing and 15x100mm Fork Spacing
700c or 27.5" 'Road Plus' compatible
Rack Mounts
Removable SS bridge for proper full mudguards

A versatile vessel, blending "gravel bike" performance with the soul of a mountain bike. With the capacity to add panniers, bike packs and mud guards; the Digger frame is suited for everything from big adventures in the wilderness to a bike that simply makes the usual mundane commute to work more interesting.
New for 2020 is the addition of the latest gravel dedicated Shimano GRX 1x group set. Spec'd for simplicity and off-road performance with Shimano's clutch derailleur 1x 11 speed set up (11-42t) drivetrain. The new Factory Digger also integrates its dropper post actuation in the Shimano brake lever to offer ultimate confidence when it gets technical on the trails. The Digger is again equipped with a "wider than average" drop handle bar for that mountain bike stance
Both 2020 Comp and Factory models will come with WTB Sendero's 650b Road Plus tyres where the latter also gets upgraded with DT Swiss G1800 Gravel wheels. To add comfort to the ride the Digger features a bolt through carbon tapered fork and cork-gel bar tape for compliance and improved feel on the trails/ gravel/ paths/ road.
The Digger yearns to divert you off the main path and create an adventure of any ride.
---
CUBE
Not all roads are created equal. Some of them are pretty rough, in fact, which is where the Nuroad comes in. Blending cyclocross ruggedness with road bike alacrity, it's the perfect tool for nudging the boundaries and exploring a bit further off the beaten track – without compromising on speed.
Nuroad SL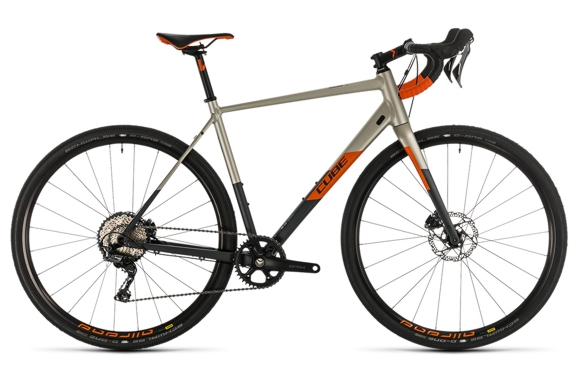 Nuroad Race
Nuroad Race FE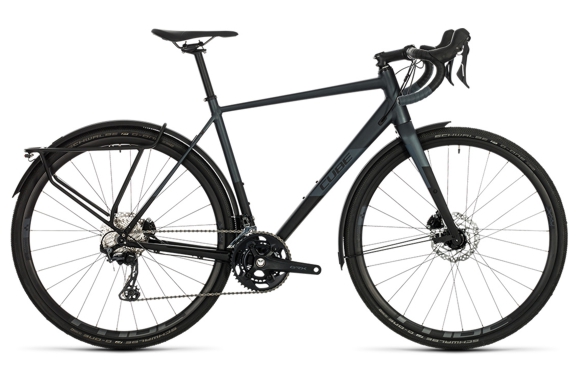 Nuroad Pro FE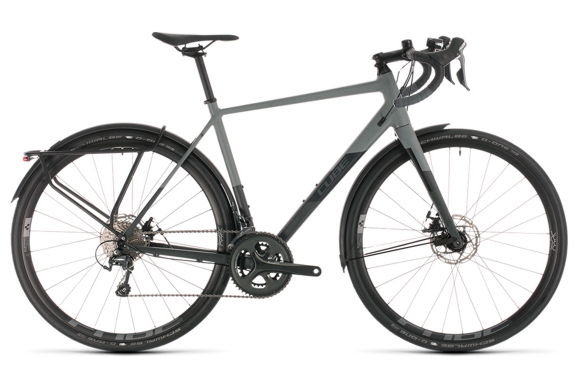 Nuroad Pro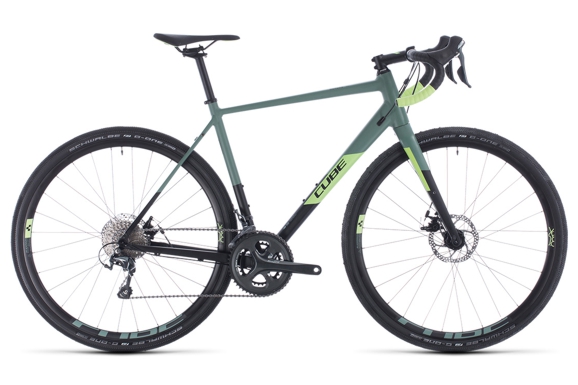 ---
Rondo
THE FIRST VARIABLE GEOMETRY GRAVEL BIKE IN THE WORLD
The Ruut range was born from the need to have a REALLY versatile bike. One that would be comfortable enough for backpacking and long distance riding, but at the same time would retain a clearly sporty character. At Rondo we are all competitive guys - we ride fast, we race - but we don't need a bike for the CX World's. What we want from a drop bar bike is to be able to go long, and go fast, especially on rough roads. So, after over two years of development, we came up with a tool that we believe is the ultimate solution for real-world riders.
New for 2020
RUUT TI
RUUT CF0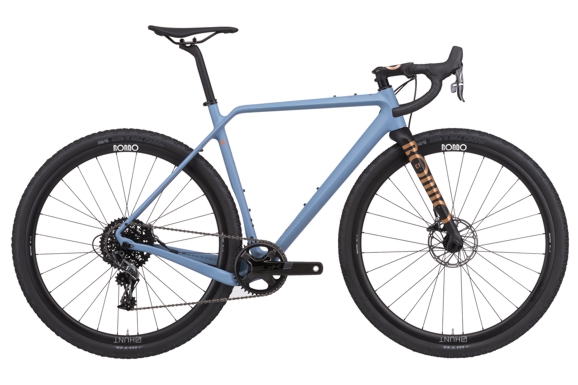 RUUT CF1
RUUT CF2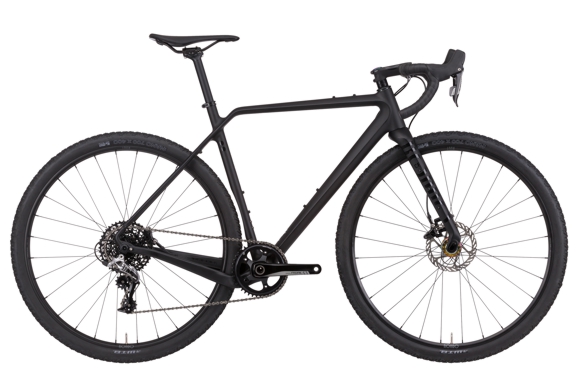 RUUT ST1
RUUT ST2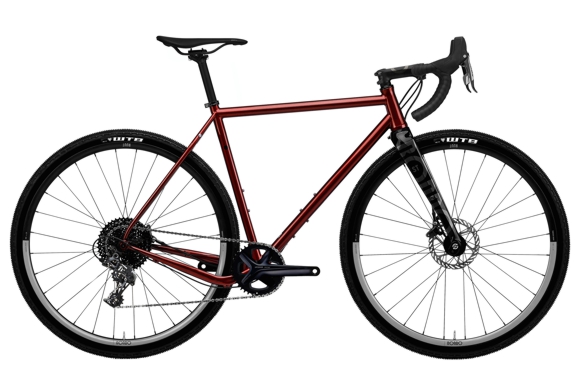 RUUT AL1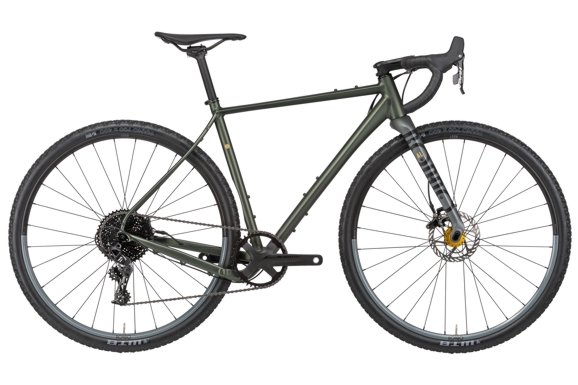 RUUT AL2