Life on Wheels, Bikes/eBike Shop & Service Centre, Holywell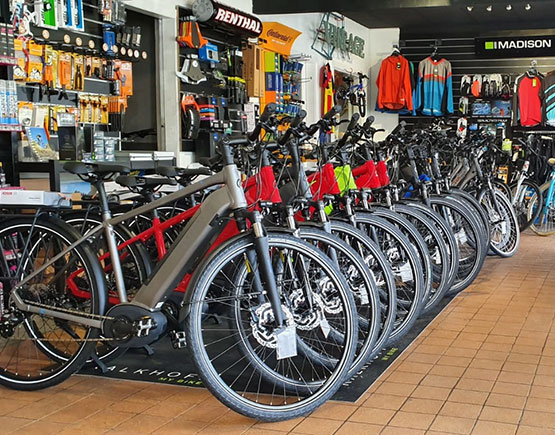 Cycling is...
Freedom, the smell of the outdoors, the wind in your hair (if you're still lucky enough to have some), the feeling of being alive. The exhilaration of descents and the exertion of the climbs.
Cycling rocks...
If you're a lone rider, it's the solitude and serenity and if you're part of a club or tribe it's the camaraderie and banter.
There is nothing quite like cycling and we Live, Breathe, Sell, Service, Eat and Sleep cycling here at Life on Wheels.
Our business is built on our passion.
*Interest Free Finance available on all bikes/ebikes over £1,000.
*over 12 months, subject to availability - Call 01352 715716 to apply!
NEW! eBikes for Business
Our electric bikes offer a range of benefits for business users. Whether you're looking for a way to help your staff travel or move goods around between sites, a solution to reduce emissions and eliminate petrol costs, or a way to reward staff with a healthy commute to work - we can help! Find out More