ELECTRIC BIKES - eBikes
Hills and headwinds are all in the past with an electric bike..... Electric bikes have come of age, delivering many miles of smooth, reliable, powered assistance.
For those looking for some help going the distance, or an extra lap of the trail centre, whether you are just starting work or enjoying retirement, modern ebikes make cycling inclusive!
Our electric bikes offer a high specification and performance for any budget and if you're concerned about ongoing costs... they're super low maintenance and offer ranges of between 50 and 230 km's on a single overnight charge which costs just 5 to 10p!
We stock a great range of road bikes from the following suppliers:
Batribike, Cube, Diamondback, Emu, Gocycle®, Kalkhoff & Raleigh.
Have any questions or looking for advice? Telephone us on 01352 715716 or drop in and see us. Alternatively, you can find a wealth of information & specifications on our dedicated online webshop.
eBike Servicing
More about eBikes
eBike Web Shop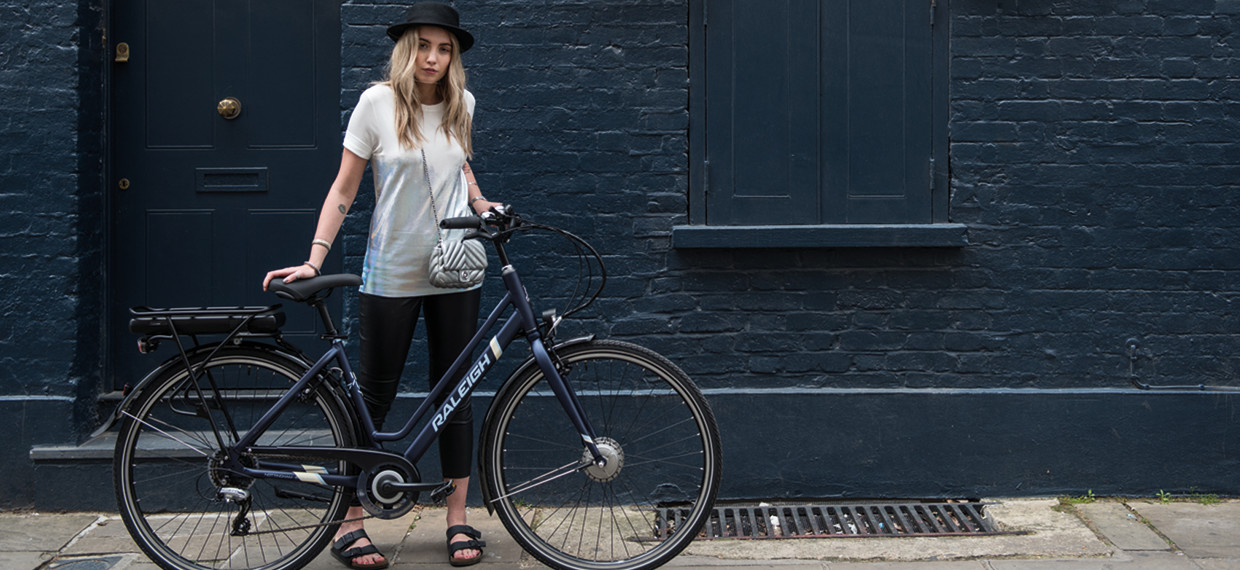 eBike Servicing & Repairs - Expect Full After Care & Support
Our Bosch and Shimano certified eBike service technicians are experts their field, carrying out servicing & repairs on ALL brands of eBikes that we sell. Our Approved Service Centre and workshop is well equipped with diagnostic systems. Firmware and software updates are performed in-house, keeping your eBike running at optimal efficiency.
Software need updating?
eBike Software Update - £30 (inclusive of diagnostic check)
Please refer to our workshop page for current details of all servicing and pricing.
For advice or to book your eBike in for servicing and/or repair, just give us a ring on 01352 715716 or contact us.
Looking after your eBike
For detailed information on how to care for and prolong the life of your battery, please download our care guide (PDF, opens new window):
Bosch eBike Battery Care Guide
Not just for commuting!
A gentle leisurely ride, a trip to the shops, your main work vehicle, offroad, downhill - whatever the use or terrain, the video below demonstrates not only the versitility of eBikes but also just how much fun they can be!
We stock & supply the following manufacturers:
NEW! Westhill
URBAN / LEISURE / TOURING / TRAIL
Whether you are looking to reduce your carbon footprint or simply want to benefit from the latest cycling technology, Westhill Bikes offer state-of-the-art electric bikes that deliver exceptional on and off-road performance.
Winter Sale now on! Fantastic discounts on the VOGUE and ENERGISE models, both just £1,350 until 30th January 2019.
0% finance now available! please ask for details (terms apply)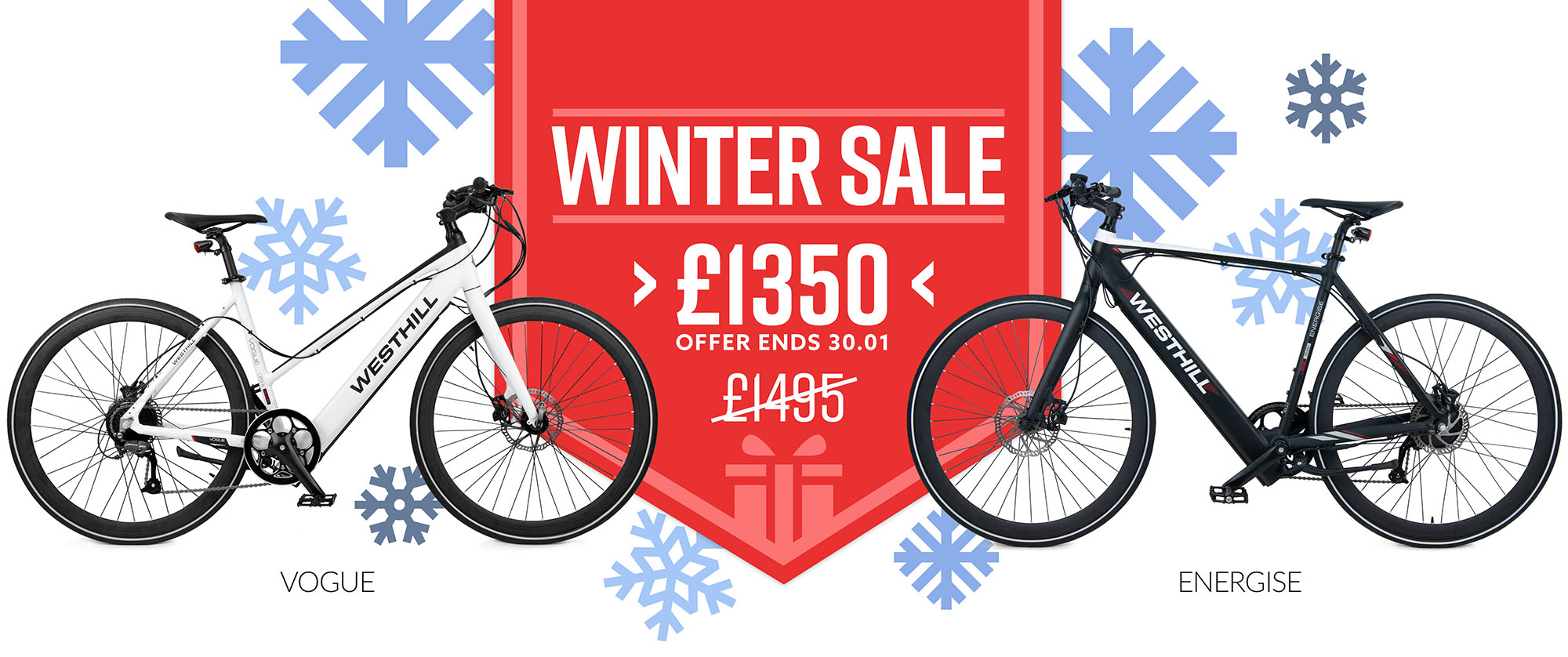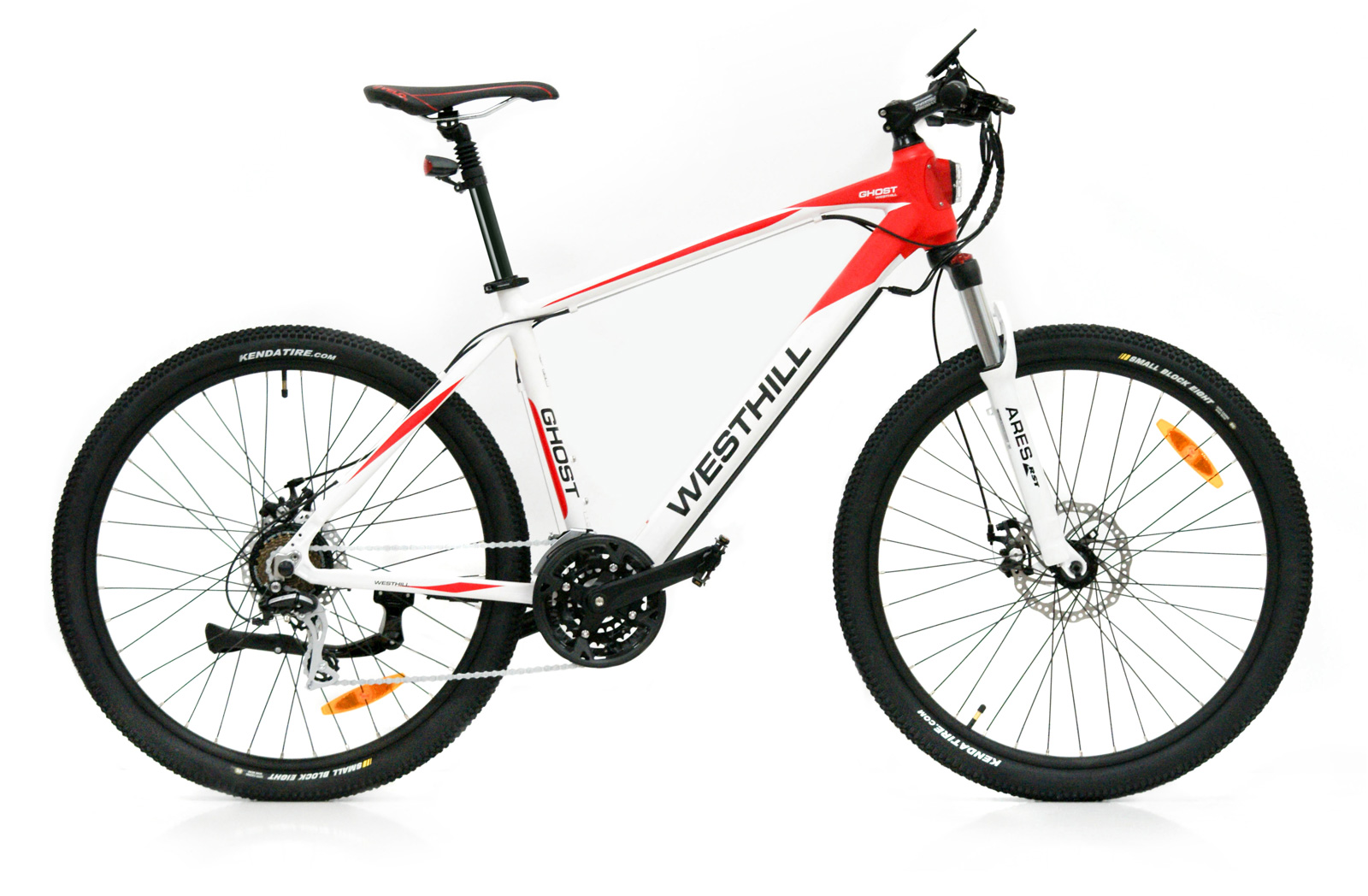 GHOST - £1,495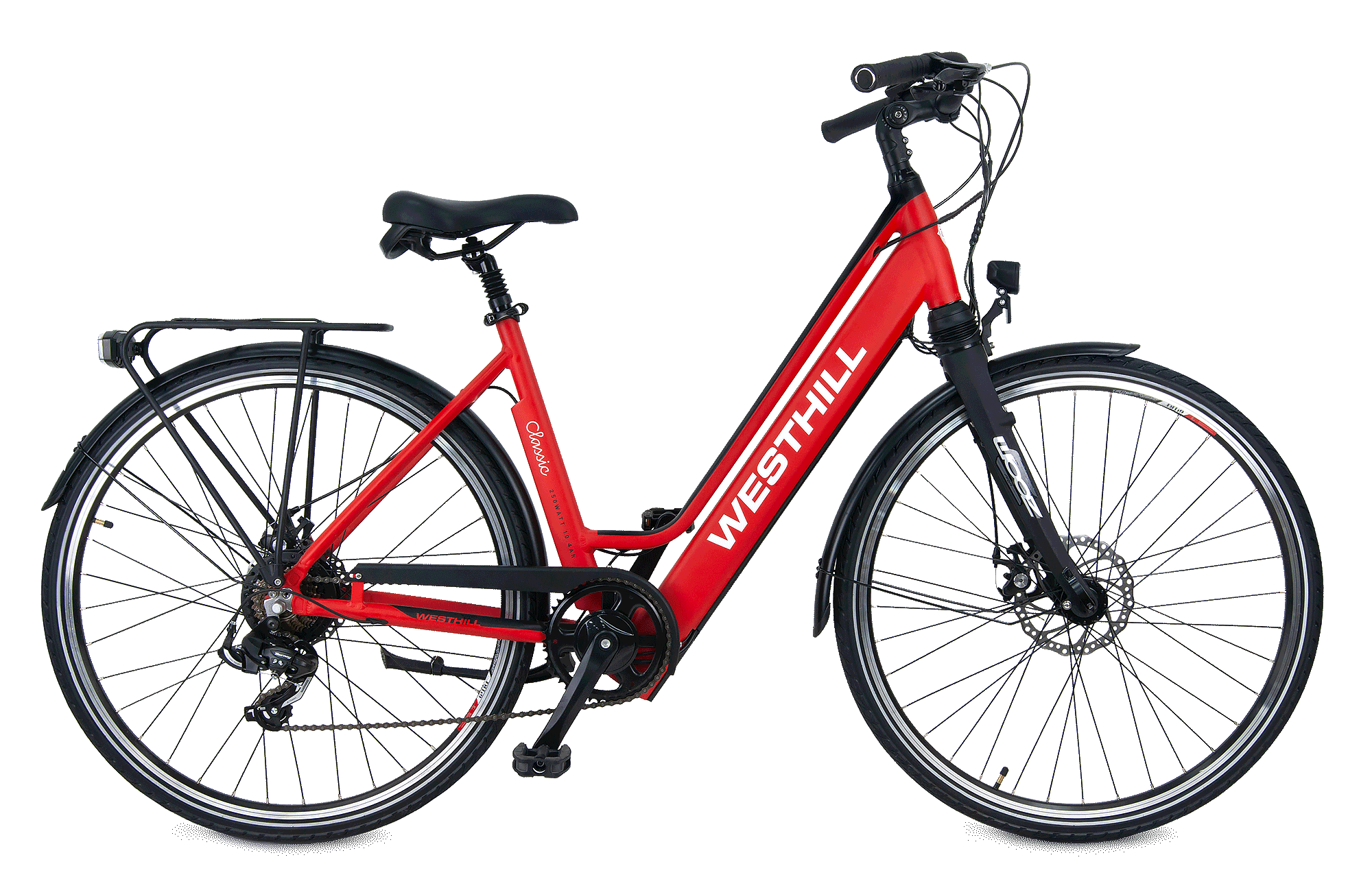 CLASSIC - £1,200
Kalkhoff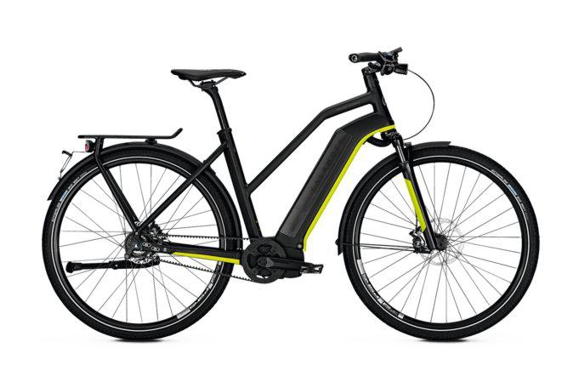 Intergrative frame concept
Impulse Evo Smart compact display with navigation app connection
RST Pulse Air suspension forks with thru axle
Low-maintenance and quiet Gates belt drive
WE MAKE THE PERFECT E-BIKE FOR YOU!
We want you to get wherever you're going quickly and safely - to work, into town or touring the countryside. That's why we develop innovative technology that allows you to simply relax as you pedal. Most importantly, we develop both the chassis AND the drive system of our e-bikes in-house, which means we're able to tailor them to your requirements all the better. You can accelerate powerfully on an Kalkhoff Integrale or enjoy the comfort of the Kalkhoff Image. The Kalkhoff Endeavour makes a long tour amazingly relaxing, while our Sahel Compact Impulse e-bike is designed to fit conveniently in even the narrowest hallway or corridor.
Cube
Stereo Hybrid 160 Action Team 500 27.5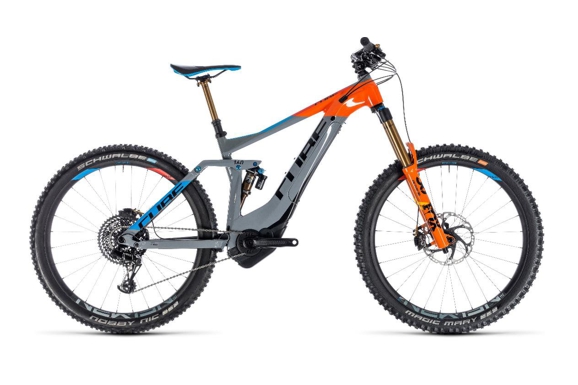 Go anywhere, ride anything – that's the simple promise of a CUBE hybrid full suspension bike. Bosch power and CUBE suspension design work together to improve comfort, extend your trail riding range and expand your riding possibilities. From exploring the Alps to ticking off trail centre routes and everything in between, we've a CUBE Stereo hybrid to suit every rider from trail to enduro, whatever your experience or aspirations
Kathmandu Hybrid SL 500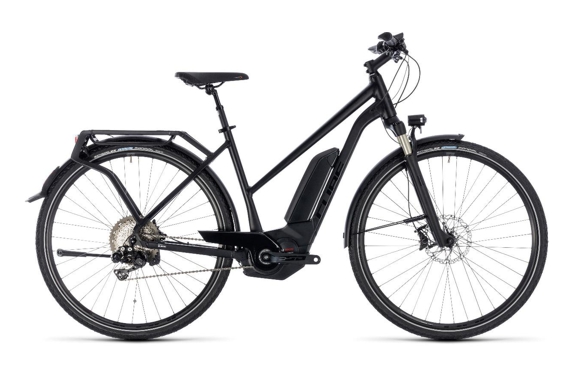 SWAPPING CARS FOR BIKES
Do we always have to go by car? Why not reach for the bike more often instead of cramming ourselves behind the wheel even just for short journeys? My husband and I thought the same thing and decided to make a change. With our new e-bikes, our plan was to make a conscious decision to choose cycling.
Diamondback
Ranger 3.0 27+FS EMTB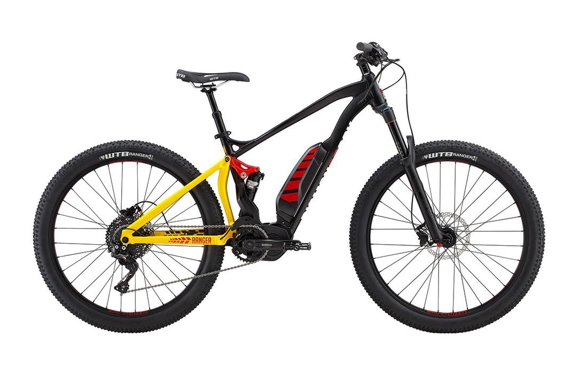 The RANGER 3.0 is designed to shred as fast uphill as it will down the trails, featuring 140mm of VPP suspension travel, BOOST spacing, 27+ wheels, Shimano STEPS E8000 XT drive system matched to Shimano Di2 XT 11spd gearing, the uphill struggle is dead.
Corvus 1.0 16.5 27+HT EMTB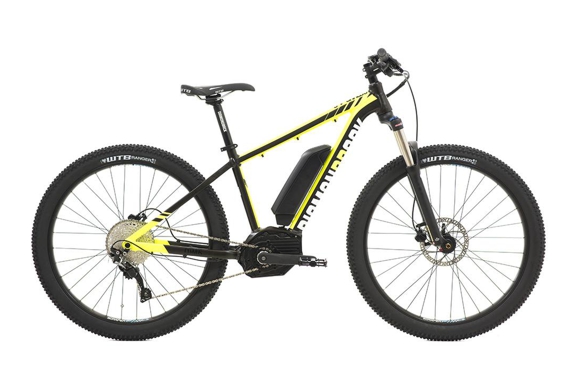 The CORVUS 1.0 is designed to conquer the trails that lay ahead, featuring BOOST spacing, 27+ wheels, BOSCH CX drive and Shimano SLX 11spd gearing, the future is here today.
Raleigh
Strada Electric
The Strada is equipped with the fantastic Shimano Steps motor system, which is quicker off the mark that some of the other systems in our range so it's great for pulling away from the lights at speed or conquering hills quickly. The key to the Shimano STEPS system is the integration of the gears, motor and controller to produce a quiet, powerful and efficient riding experience and the new large Shimano computer provides you with the information you need to enjoy your ride. For the Strada Electric we have combined the STEPS motor with Shimano's Alfine Di2 electronic hub gear, allowing you to shift gear using buttons rather than levers for a fast, smooth and precise change. This system also gives you the choice to set the bike to automatically shift gear based on the speed you're travelling and how fast you are pedalling to make sure you are always in the right gear. Torque, speed and cadence are monitored to automatically and smoothly shift to the right gear. The 400wh battery boasts a range of between 40 and 125km* dependent on the level of assistance selected.
Pioneer Electric Low Step Lilac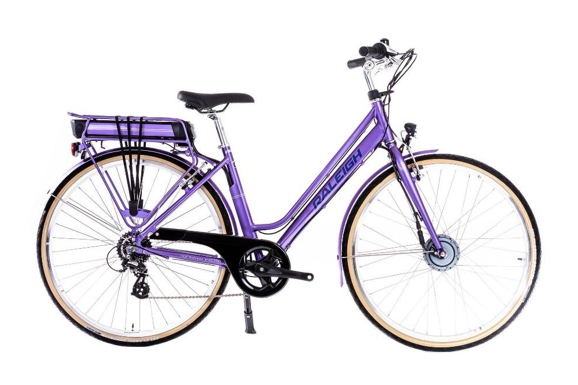 Good looking and practical, the Pioneer's styling is inspired by classic Raleigh bikes and delivers these elements in a modern way. The Pioneer has been a staple in the Raleigh range for many years and continues to be a favourite, so the addition of a TranzX motor just makes it even easier to get around. The Aluminium frame has been designed to be lightweight and feature a comfortable upright riding position with relaxed frame geometry. A fully equipped bicycle featuring a kickstand and colour matched mudguards and rear pannier rack so that you can be kitted out for whatever the journey throws at you. Finished to a high standard with matt metallic finish paint with the classic Pioneer 'pinstripe' in silver and fitted with a comfort Selle Royal saddle which has plastic scuff guards on the sides to prevent damage.
Batribike
Omega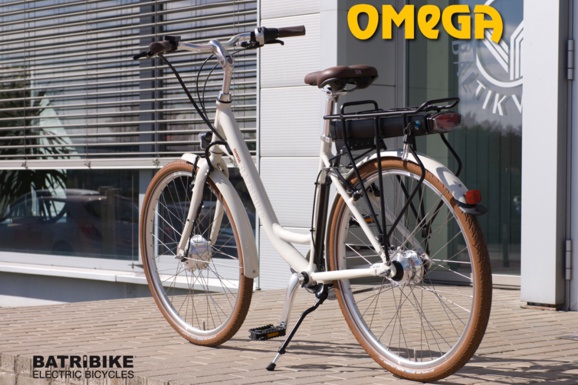 Available in a choice of three colours – Hunter Green, Earth Brown and White Shadow, the whole bike has been colour co-ordinated from the colour matched mudguards, chain guard and forks to the saddle, grips and tyres, a stunning package that shouts quality and style. The Shimano Nexus 7 speed hub gears are easily selected with the Nexus twist grip gear changer. Battery and assistance levels are easily seen and controlled from the handlebar mounted display. Tektro V brakes complete this high spec. package. The hub gearing and easy to use display means that this is a very intuitive bike to ride.
Perdu
Perdu means "hidden" and that is exactly what you get from this stylish bike. The 10.2 Ah battery is located in the chaincase, nestling between the upper and lower part of the chain. Carefully chosen components add to the superb quality of this bike. Suspension forks, Shimano Nexus 7 speed hub gears and Nexus Revo Shift twist grip gear changer, Tektro brakes and levers and Schwalbe Road Cruiser K-Guard tyres are some of the key features. The Axa wheel lock augments the standard Batribike security package.
Emu
Emu Crossbar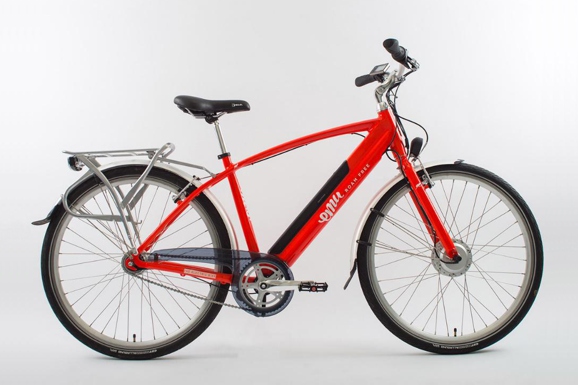 The stunning Emu Crossbar Electric Bike is the perfect choice for both tough daily commutes or leisurely rides, boasting a long battery life, smooth pedalling and braking, and high durability.
Emu Step Through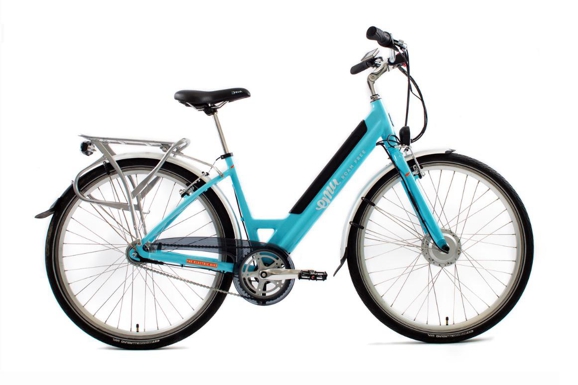 As standard, Emu e-bikes come with a 10.4 36-volt SDI eBike battery powered with Samsung cells which have an in-built 'Smart Battery Management System' to achieve the lowest self-discharge rate. The 11.6Ah and 13.6Ah batteries are from Panasonic. Coupled with its powerful 250-watt electric motor, whatever battery you choose you will produce all the power you need to tackle steep slopes and hills. In addition, the bike also has a built-in USB port so you can charge your phone on the go. Free 2-year warranty.
GoCycle®
A JOY TO OWN AND RIDE!
They say you can't re-invent the wheel or improve the design of the bicycle. Gocycle® did both. Gocycle® is an automotive joy to live with. A talking point wherever it goes.
ERGONOMIC, ELEGANT, LIGHTWEIGHT, INGENIOUS AND FUN