COVID-19 UPDATE: SORRY, OUR SHOP IS CLOSED UNTIL FURTHER NOTICE
Following the latest Government advice on 'Social Distancing' and in the interest of our staff, customers and public safety, we have made the difficult decision to temporarily close our shop until further notice.
In the mean time enquiries via social media and email will be answered. We shall keep you updated as the situation progresses but very much look forward to reopening and serving you again when considered safe to do so. Thank you for your support in these difficult and unprecedented times. (25th March 2020).
---
Life on Wheels, Bike Shop & Service Centre, Holywell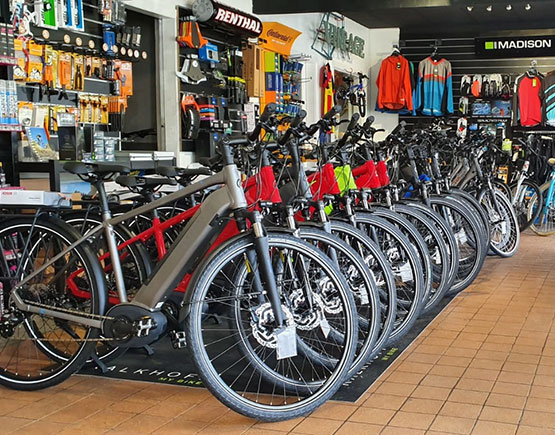 Cycling is...
Freedom, the smell of the outdoors, the wind in your hair (if you're still lucky enough to have some), the feeling of being alive. The exhilaration of descents and the exertion of the climbs.
Cycling rocks...
If you're a lone rider, it's the solitude and serenity and if you're part of a club or tribe it's the camaraderie and banter.
There is nothing quite like cycling and we Live, Breathe, Sell, Service, Eat and Sleep cycling here at Life on Wheels.
Our business is built on our passion.
*Interest Free Finance available on all bikes/ebikes over £1,000.
*over 12 months, subject to availability - Call 01352 715716 to apply!