Children, Teenagers and Young Adults Bikes
When it comes to cycling and your loved ones, we understand that you want their experience to be both fun and safe.

Whether you're choosing a balance bike for a toddler, the first road or mountain bike for your pre teen or something special for a teenager, we have an extensive range of bikes and safety accessories to suit every stage of their cycling development.

If the bike is a surprise present we only need their inside leg measurement and height to be able to match the bike of your choice to your loved one.
Have any questions or looking for advice? Telephone us on 01352 715716 or visit our showroom during open times, alternatively, you can find a wealth of information & specifications on our dedicated online webshop.
More about Kids Bikes
NEW! Vintage Bike Shop
We stock children's bikes from Frog, Cube & Squish:
Frog
Balance Bikes
The Balance Bike is where a child's cycling life begins. The Frog Balance Bike is effectively a toddler's bike without pedals and helps a child to develop the necessary balance to cycle. A great alternative to using training wheels.
Tadpole Mini (10") 18 months+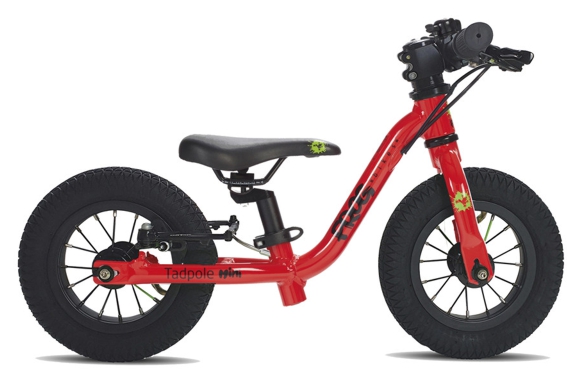 Available in 3 colours: Green, Pink & Red. Suitable for toddlers aged 1 and 2 with an average inside leg of 24cm.
Tadpole (12") 2-3 yrs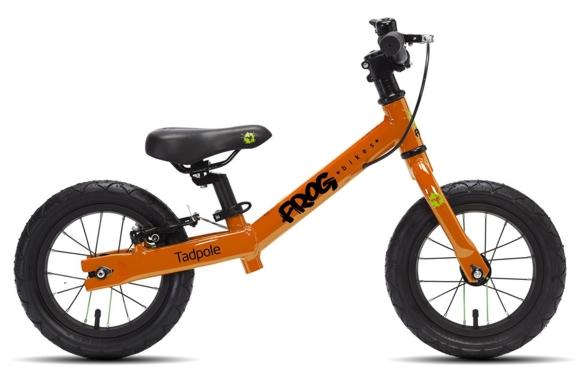 Available colours: Electric Blue, Green, Orange, Pink, Red, Spotty, Union Jack and USA. Best suits 2 and 3 year olds with an average inside leg of 31cm
Tadpole Plus (14") 3-4 yrs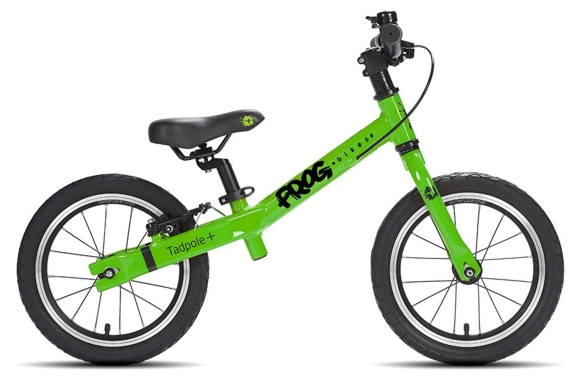 Available colours: Electric Blue, Green, Pink, Red and Union Jack. Suitable for children aged 3 and 4 with an average inside leg of 38cm.
---
CUBE
Mini Bikes, Maximum Fun
Nothing builds a child's confidence better than great early experiences on a bike. CUBE have ploughed all their expertise into a range of kids' bikes to enthrall, delight and build their skills, whatever their age and experience. From first forays on two wheels to budding racers, every detail from handlebar diameter to brake lever reach is dialled in to your little rippers' needs.
Cubie 180 SL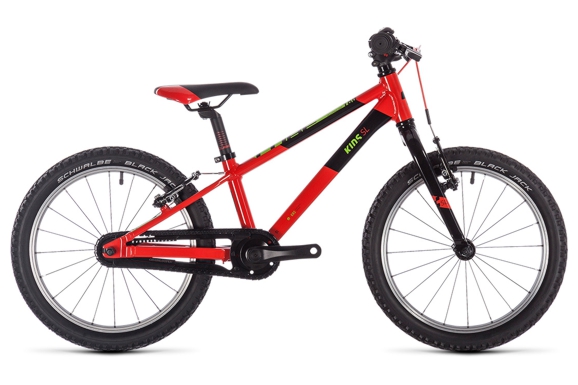 A mountain bike in miniature for little trail rippers.
CUBE Acid 260 Disc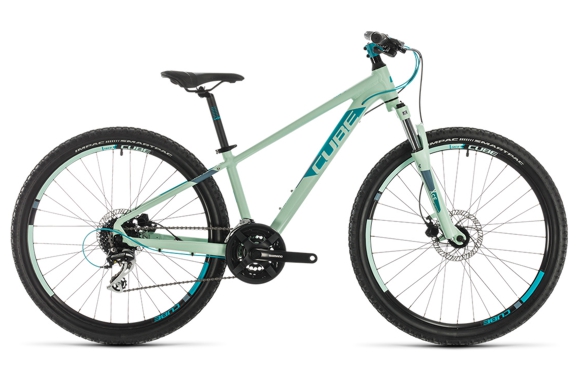 Disc brakes, Suntour suspension, Shimano gears... a real hardtail for keen young riders.
CUBE Reaction C:62 Youth
Carbon frame, Sram Eagle 12 speed and Manitou air fork – the complete junior racing package.
CUBE Stereo 120 Youth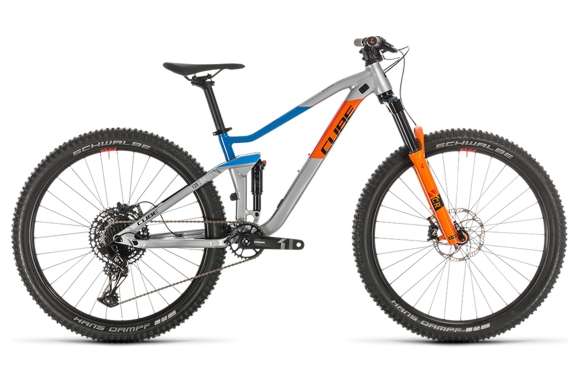 Fox Factory shocks plus Shimano XT 12-speed transmission with big wheels equals big mountain thrills.
---
SQUISH
HYBRIDS
Designed with a 'do-it-all' approach. Whether it be your garden, the pavement, local bike park, woodland trails, mud, rain and more... these hybrids have been made to handle it all, and be as light as possible doing it!
Orange/Blue 14" - age 3+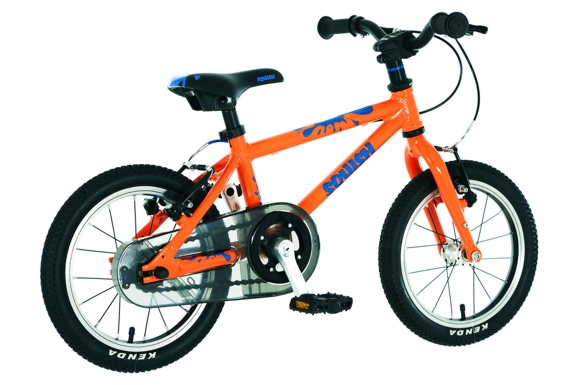 Also available in Baby Pink.


Blue/Lime 18" - age 4+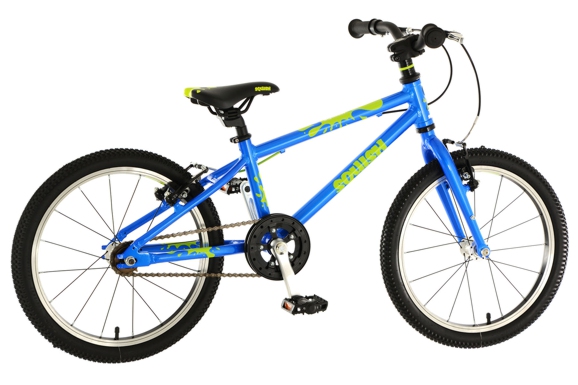 Also available in Aqua.


Bright Mint/Blue 24" - age 8+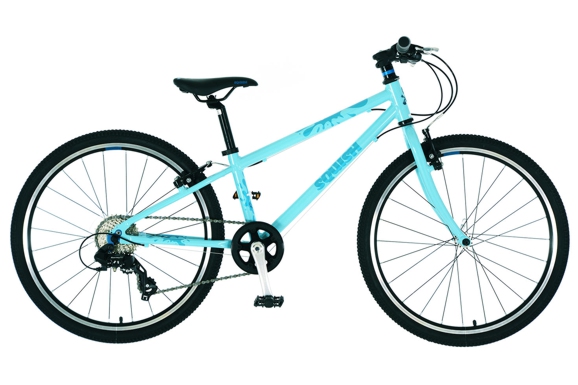 Also available in Orange/Blue.


Red/Yellow 16" - age 4+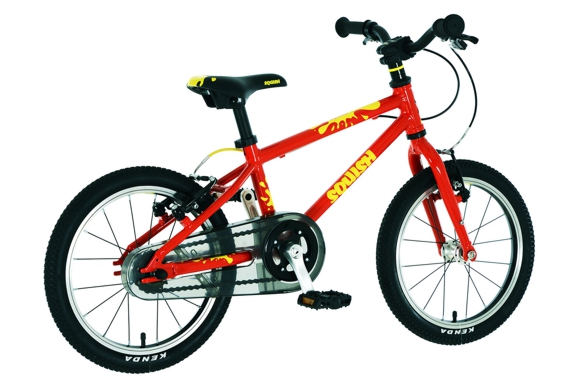 Also available in Purple/Blue.


Green/Blue 20" - age 6+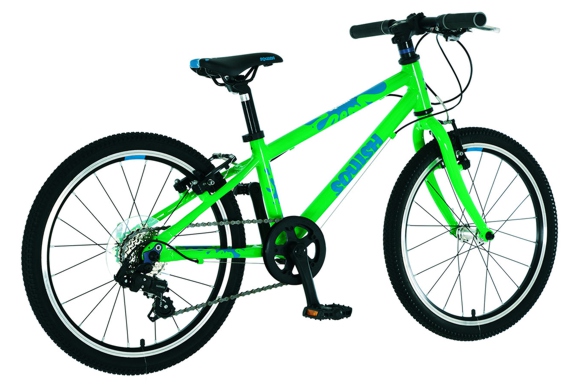 Also available in Purple or White/Purple.


Purple/Purple (hint of blue) 26" - age 9+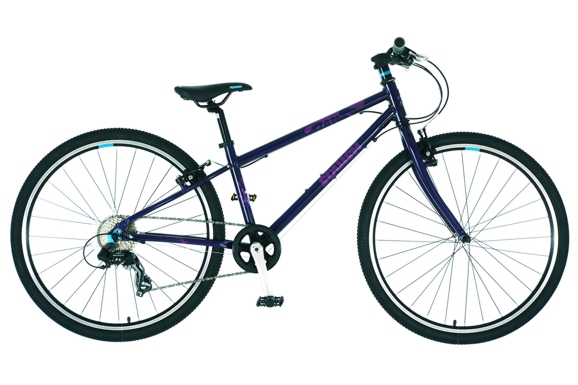 Also available in Grey/Black (hint of red), Purple/Purple (hint of blue), Aqua and Red/Blue.


SQUISH 650B Blue - 13" frame. Ideal for age 10+ (youths & petite adults)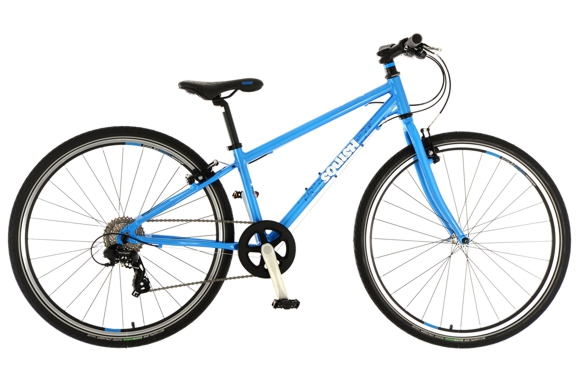 Perfectly sized for taller/older children (or even petite adults), the 650B has been designed to look a little more subtle and appeal to all age groups.


MOUNTAIN BIKES
For those more 'aggressive' little riders out there, take a look at the SQUISH mountain bike models which are still very light and functional for smaller riders, but can also handle the harder knocks in life!
SQUISH MTB 24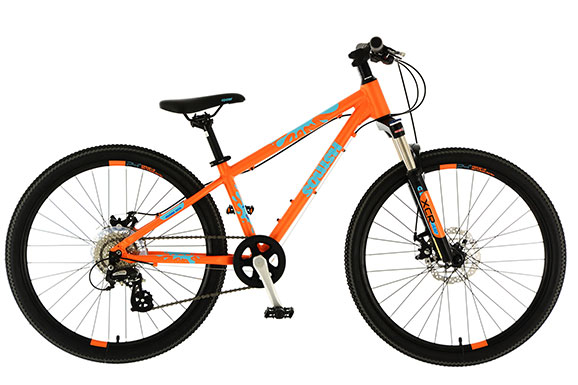 Lightweight SR Suntour XCR-Lo AIR suspension forks, Shortened crank arms and stem, multi-terrain tyres. Complete weight just 11.4kg.
SQUISH MTB 26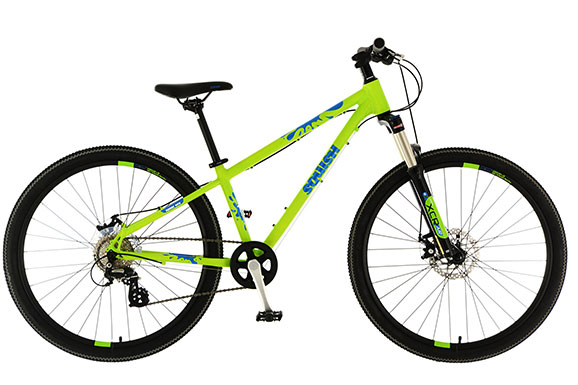 Fox Factory shocks plus Shimano XT 12-speed transmission with big wheels equals big mountain thrills. Complete weight just 12.5kg.
SQUISH MTB 650B - Ideal for Age 10+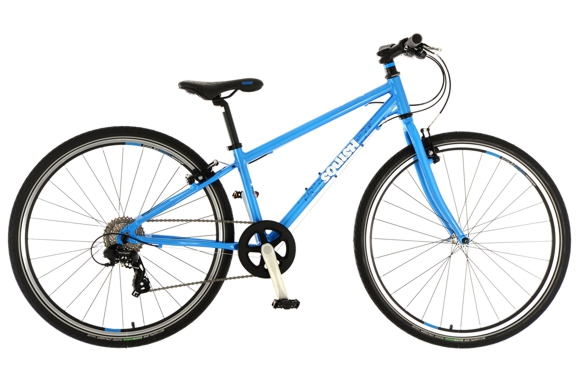 The biggest and best mountain bike offered in the Squish range: 650B Wheels with 14″ Frame, super lightweight triple butted alloy frame, 170mm crank arms, 38T chainring and 11-34T 9spd cassette, Shimano 9 speed gears. Complete weight just 13kg.